Happy weekend to our Pittsford friends!  Or maybe with all this cold & snow, you aren't feeling to cheerful today?  We're starting to hit the point where it feels like winter has lasted forever… and we know there is still more to come.  Winter in our neck of the woods can certainly feel like a long season, so if you are feeling the winter blues this weekend here are some tips to help you keep your chin up!
Eat Happy!
Remember just a few weeks ago, when you made a resolution to eat right this year?  You're not alone, but if you're like many Americans, that goal has already fallen by the wayside.  Did you know that the foods you eat (and don't eat!) can contribute to feeling pretty blah during the winter?  Healthline has a great list of foods that can help fight winter depression.  While Jack Frost nipping at your nose might have you looking for sweets or snacks, they recommend lean proteins such as salmon, delicious berries… and if you must have something sweet, dark chocolate!
Why not make grocery shopping a little more exciting!?  Hit up our local Wegmans store (we've got one of the best in the world, right here in Pittsford!) and pick up a few fruits or veggie's you've never tried?  Stop in the candy aisle and grab that expensive bar of dark chocolate; treat yourself!!
Have Some Fun!
Our friends living in the Great White North certainly see their fair share of wintery days too!  We loved this article from Canadian Living, because it was full of FUN ways to fight the winter blues!  Some of our favorite tips include bundling up and going for a walk on a sunshiney day- we sure are missing all the daylight summer brings, but let's embrace the sun when we get the chance year round!  Or maybe throw a party?  Bring your friends together, turn up the heat, and have an indoor luau?  Or plan an indoor picnic for the kiddos?
Get Help
The winter blues are a pretty common phenomenon, but when the blues get carried away, people find themselves facing Seasonal Affective Disorder (or SAD).  This less-common condition can lead to significant episodes of depression.  It is more than just a seasonal funk, it is a real disease & can be treated.  For more information on SAD, read this helpful article from the Mayo Clinic and talk to a health care professional.
Other Tips: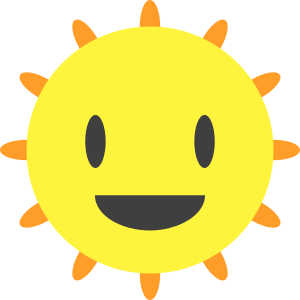 There are lots of other small changes you can make, to help you get through these last few weeks of winter.  Consider:
-Wearing brighter clothes
-Get a jump start on spring cleaning
-Volunteer; giving back is a great thing to take the focus off the weather!  Here's a great resource for finding service opportunities here in Pittsford.
What do you like to do, to help fight the winter blues?
Spring is just around the corner, and that means the real estate market is going to start getting a lot busier!  Get a head start if you are thinking of buying or selling a home!  us is Pittsford's Realtor, and she would love to help you!